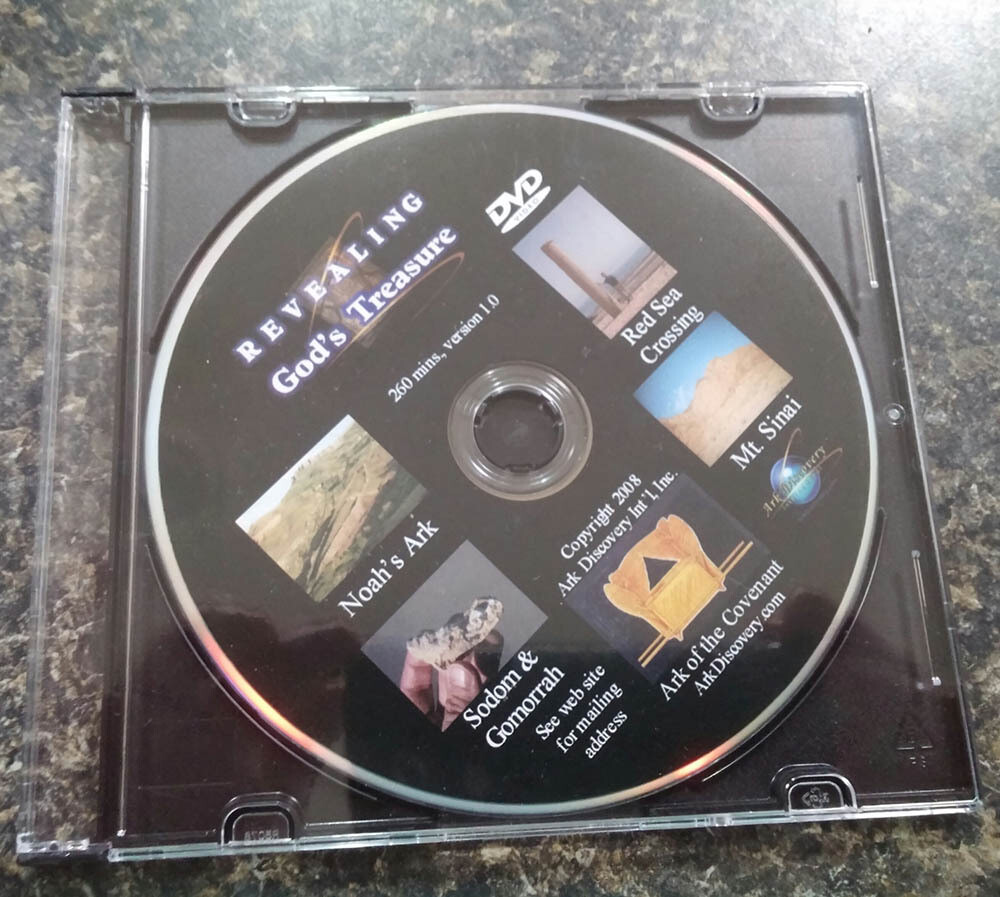 Revealing God's Treasure 10-pack
SKU Revealing10pk
Product Details
Designed for sharing with others! Our most extensive resource on the research work of Ron Wyatt and the continuation of that work after his death. Covered are Sodom and Gomorrah, Noah's Ark (including the Noah's Ark National Park and Visitors' Center), the Red Sea Crossing site, Mt. Sinai, and the Ark of the Covenant. Included are bonus presentations made by Ron Wyatt detailing many of his experiences with the research work.
This wonderful video is enlightening and thoughtfully produced, and will make a great resource for those in search of truth.
4 hours, 20 minutes DVD, produced by Kevin Fisher of ArkDiscovery.com.
The DVD's are packaged in clear acrylic cases, which saves on shipping as well as cost.
Save this product for later